Finding Love in Big Sky, Montana was the breath of fresh air I didn't think I needed. The heartbreak, the reunion, the banter, and of course the romance–all weaved together to create one of the most enjoyable books I've read in a while. 
 There is something rejuvenating about going home to a familiar place after being gone for a long time. I know that feeling and I think that's why I related with Josh more than I have any other male character I've read. "Going Home" gives clarity and a better understanding of your true self and that is something Josh went through while on Bright Star Ranch. He also had some eye-opening moments that required a little humility and that was great to read as well. 
I will confess, Paisley was on my nerves for a bit but that is because I am not about hiding things about yourself that you can't control. But, eventually, we got to the reasons why she did, and my irritation with her faded. One can only be mentally abused for so long before they believe the worst about themselves. 
And bravo to Josh for standing up for her and being the rock she needed.
The fact that this book was based around Christmas sat right at home with me, given in the middle of spring. I live in Michigan, it's still cold here. 
Overall, I love the book and I can't wait to read more. 
(There were a couple of moments that hinted that there was more going on with other characters. I am thinking that those characters are in the previous book. It was only a small hiccup for me. it actually made me buy the first book.)
About the Book
Book: Finding Love in Big Sky Montana
Author: Angela Ruth Strong
Genre: Sweet romance/western
Release date: September 2016
Bright Star Ranch led him to her–but will he stay?
Josh Lake is forced to head home for the holidays after he's suspended from his job in the city, but running into Paisley Sheridan could be exactly what he needed. Not only does she board him at her ranch in exchange for his advertising expertise, but spending the Christmas season with her in Big Sky, Montana, brings more joy than he's felt in a long while. Is he willing to give up the lavish lifestyle he's worked for in exchange for the gift of love?
The last thing Paisley wants for Christmas is to spend time with Josh Lake—the guy who broke her heart in high school—but until her bank loan goes through, she has to take all the free help she can get. Unfortunately, Josh seems to want back in her life again, and the town's quirky coffee shop owners don't help by hanging mistletoe at every opportunity. Will Paisley succeed in driving him away, or will she find the healing needed to have hope for a future together?
Click here to get your copy!
About the Author
Angela Ruth Strong sold her first Christian romance novel in 2009 then quit writing romance when her husband left her. Twelve years later, God has shown her the true meaning of love, and there's nothing else she'd rather write about. Her books have since earned TOP PICK in Romantic Times, won the Cascade Award, and been Amazon best-sellers. Her book Finding Love in Big Sky filmed on location in Montana and will air in spring of 2022. She also writes non-fiction for SpiritLed Woman. To help aspiring authors, she started IDAhope Writers where she lives in Idaho, and she teaches as an expert online at WRITE THAT BOOK.
More from Angela Ruth
Having my book made into a movie is a dream come true, and getting to be an extra on the set in Montana blew away all my expectations. There's nothing like walking into a world you created and seeing your imaginary friends come to life.
I knew what was going on before anyone told me. I pointed around the set as I narrated: "They are going to hang that star on the barn. The horses are named Butch and Sundance. And that big red truck is going to break down because I WANT it to break down."
I got it all right except for one thing. "Actually, Angela, the truck really did break down." Oops.
Not only was I in on the inside jokes, but I kind of made them up. For example, during the "almost kissing" scene, Josh's brother walks into the kitchen to look for ice cream. The actors got a good laugh afterwards whenever they were practicing the kissing scene because the actress would turn away with an "I'm going out for ice cream."
I was only on location for one day, but it was the best day. I saw them film both kisses, the mentor scene, and we were extras in the cowboy ball. (I'm the one in the blue dress who signs up for the silent auction.)
However, my husband Jim was really bummed we couldn't be there for the scene in the auto repair shop. He took his own coveralls just in case he could be an extra mechanic. We joked with the actress about it, and when we watched the final cut, we were surprised to see her call back into the shop to a "Jim." I messaged her to ask if she did that on purpose, and she said she did. Such a sweet tribute.
On our last day, we ate breakfast at the Western Café (another film location) with the director, and we visited the jewelry shop where my hero had a necklace made for the heroine with the logo of her ranch on it. Jim gave me the exact same necklace for Christmas.
Everyone was so fun and nice, and even if I someday get to have another book made into a movie, I don't think it could top this experience. I really hope you enjoy both the novel and the film. And may the message of how "you are a treasure" carry you forward toward your own dreams.
Blog Stops
Texas Book-aholic, April 27
I luv the books, April 27
Inklings and notions, April 28
The Sacred Line, April 28
Debbie's Dusty Deliberations, April 29
For Him and My Family, April 30
Rebekah Reads, April 30
deb's Book Review, May 1
Locks, Hooks and Books, May 2
Ashley's Clean Book Reviews, May 3
Christian Chick's Thoughts, May 3
Because I said so — and other adventures in Parenting, May 4
Vicky Sluiter, May 4
Bizwings Blog, May 5
Back Porch Reads, May 5
Truth and Grace Homeschool Academy, May 6
Happily Managing a Household of Boys, May 7
Miriam Jacob, May 7
Gina Holder, Author and Blogger, May 8 (Author Interview)
Mary Hake, May 8
Blossoms and Blessings, May 9
A Baker's Perspective, May 9
Simple Harvest Reads, May 10 (Guest Review from Donna Cline)
Giveaway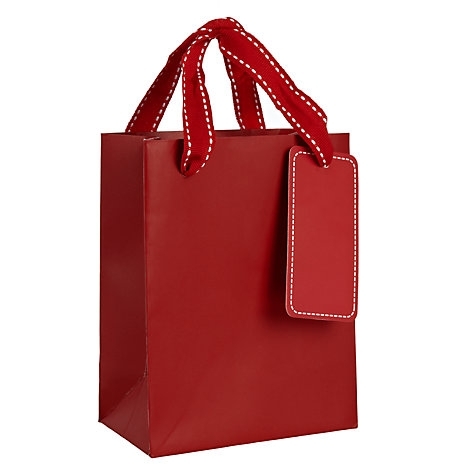 To celebrate her tour, Angela is giving away the grand prize package of a movie package with a $25 gift certificate to the movies, popcorn, popcorn bowl, and an autographed copy of Finding Love in Big Sky, including author notes in the margins!!
Be sure to comment on the blog stops for nine extra entries into the giveaway! Click the link below to enter.
https://promosimple.com/ps/1d0b4/finding-love-in-big-sky-montana-celebration-tour-giveaway