Keeping the faith in the face of war
In Bring Me Near, we witness the daily life of South Carolina colonials as back room meetings, rebellion, and war knock on their front doors all while trying to raise families and keep their faith in God.
Reading the coming and goings of these families and witnessing the struggles put me right in the middle of the conflict. The tension built as a war with England draws closer only caused their faith to grow while doing what was necessary to protect their households kept me "turning the pages".
Marguerite Martin Gray has a way of telling a story that this fellow history lover can enjoy. I have read the other two books in the series and enjoyed them just as much for each one placed me right in the middle of our nations history. Her attention to detail gave me clear pictures of the location, the attire, and the hearts of these revolutionists.
Thank you, Marguerite, for writing such a wonderful series. ❤️ Thank you CelebrateLit for making it possible to read this book ?.
Disclaimer: I receive complimentary books from various sources, including, publishers, publicists, authors, and/or NetGalley. I am not required to write a positive review, and have not received any compensation. The opinions shared here are my own entirely. I am disclosing this in accordance with the Federal Trade Commission's 16 CFR, Part 255
About the Book
Title: Bring Me Near
Author: Marguerite Martin Gray
Genre: Christian Historical Romance

Release date: February, 2019

Publisher: Celebrate Lit Publishing
Louis Lestarjette enters a world of secrets and questionable actions for the Patriot cause.
Charles Town, South Carolina, 1775—Louis Lestarjette ventures beyond the confines of family life as patriotic duty compels him to enter the world of secrecy and clandestine maneuvers. When he leaves Charles Town for Philadelphia, he experiences first-hand the drastic demands of time and finances, and possibly his life. He must keep Elizabeth and his daughter safe while remaining faithful to this cause of liberty. One wrong decision might cost him all he has worked for over the last three years.
A new generation of children in Elizabeth Lestarjette's life demands the successful and safe fulfillment of her role as a Patriot. She wonders if her husband understands her desire to do her part as an active Daughter of Liberty. Although Louis is willing to move the family to the country, the decision falls to Elizabeth regarding whether to remain in Charles Town or escape its borders.
Click here to purchase your copy.
About the Author
Marguerite Martin Gray is the author of Hold Me Close,Surround Me, and Bring Me Near– Revolutionary Faith Books One, Two and Three. She enjoys studying history and writing fiction. An avid traveler and reader, she teaches high school Spanish and has degrees in French, Spanish, and Journalism from Trinity University in San Antonio, Texas, and a MA in English from Hardin-Simmons University in Abilene, Texas. Marguerite is a member of American Christian Fiction Writers, Abilene Writers Guild, Daughters of the American Revolution, South Carolina Historical Society, and Preservation Society of Charleston. She currently lives in North Louisiana with her husband.
More from Marguerite
I am very excited about the release of Bring Me Near. Thank you for joining me in its debut.
My writing journey began with reading as a child in elementary school. I lived in England for a few years where I bought and read loads of books on horses, history, and mystery. While in that unique environment, my parents took us to explore castles, old houses, churches, and cemeteries. The love of history sprouted and grew (I blame it all on my father)!
My love of reading never diminished, but it continued to expand my world. I still devour books (much to my husband's and my bookcases' chagrin), mostly historical Christian fiction, though I have some favorite contemporary novels and authors
In my Revolutionary Faith Series, I combine my love of travel, research, history, and writing. I researched my family history originating in Charleston, South Carolina and walked in the footsteps of my 1770s ancestors (I even found my ancestors' house for sale!) I asked questions about what they would have done during the American Revolution? What did they eat and wear? Were they fearful? Faithful? Courageous? Where did they worship?
My motto in writing is Entertain. Educate. Encourage. I entertain through the elements of fiction by making the characters in my imagination come alive on the page. I educate by presenting an historical period and event after countless hours of research. I encourage by giving a Christian world view where the characters grow and develop through their challenges.
Please join me on this journey by following me at www.margueritemartingray.blog.
Blessings,
Marguerite
Blog Stops
Just the Write Escape, February 28
Back Porch Reads, March 1
Bibliophile Reviews, March 2
Maureen's Musings, March 3
Truth and Grace Homeschool Academy, March 4
Through the Fire Blogs, March 5
For the Love of Literature, March 6
Stephanie's Life of Determination, March 7
Texas Book-aholic, March 8
Debbie's Dusty Deliberations, March 9
Janices book reviews, March 10
Carpe Diem, March 11
A Baker's Perspective, March 12
Bigreadersite, March 13
Giveaway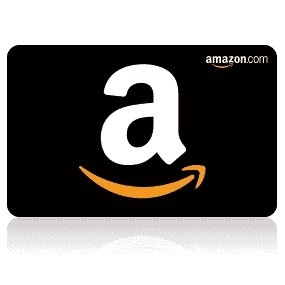 To celebrate her tour, Marguerite is giving away
Grand prize of a $50 Amazon Gift Card
1st place winner will receive eBooks of the entire series
and
2nd – 4th place winners will receive an eBook copy of Bring Me Near!!
Be sure to comment on the blog stops for nine extra entries into the giveaway! Click the link below to enter. https://promosimple.com/ps/de7c/bring-me-near-celebration-tour-giveaway