Who can she trust when she can't even remember?
How does one unpack a story like Forget Me Now ? Mystery, suspense, murder, darkness in every corner, and the loss of two people who held a pivotal role in Mia's life plague the lines of the pages in this book.
I wish I could tell you that there was something in it I could relate to, but there isn't. I wish I could tell you that it made me feel something that may have been life-changing, but there wasn't. I wish I could say that without a doubt I understood every element in the story, But I can't. What I can tell you is that it was gripping and entertaining and putting it down after it was finished left me wondering where her life would take her now. I mean seriously, how would you handle waking up one day and not know where you were, who you could trust, and where are two of the most important people in your life were?
I did struggle with the point of you that the author wrote in. It may be on purpose or accidental but I found it frustrating at times. I'm sure we were supposed to put ourselves in the main characters mind but I just couldn't get there. That being said, it didn't take away from wanting to know where the story was going next. And let me tell you, you won't see the plot twist towards the end coming.
** I was provided a copy of the story from the publisher through CelebrateLit . The views expressed here are completely my own.
About the Book
Book: Forget Me Now
Author: Alana Terry
Genre: Christian Mystery and Suspense
Release Date: July 19, 2019
She's forgotten everything … including who it is that wants her dead.
Mia's trapped in a nightmare inside her own mind. After a brain injury leaves her unable to form new memories, all she knows is that entire months of her life are missing. Those closest to her are dead, and someone's on their way back soon to finish the job.
Heart-gripping, page-turning Christian suspense from the author whose books are called "intense," "life-changing," and "impossible to put down," Forget Me Now is a psychological thriller with enough twists to keep you reading … and guessing … late into the midnight hours.
Download your copy today for a fast-paced adrenaline rush you'll never forget.
Click here for your copy.
About the Author
Alana is a pastor's wife, homeschooling mom, self-diagnosed chicken lady, and Christian suspense author. Her novels have won awards from Women of Faith, Book Club Network, Grace Awards, Readers' Favorite, and more. Alana's passion for social justice, human rights, and religious freedom shines through her writing, and her books are known for raising tough questions without preaching. She and her family live in rural Alaska where the northern lights in the winter and midnight sun in the summer make hauling water, surviving the annual mosquito apocalypse, and cleaning goat stalls in negative forty degrees worth every second.
More from Alana
I love writing Christian fiction suspense. I have multiple series for sale and one of the things my readers have grown to appreciate is how many of their favorite characters show up in more than one series. Another aspect of my books that readers' enjoy is the mystery, intrigue, and twists and turns involved as they reach the final page.
My new novel, Forget Me Now, has all the favorite elements mentioned above, but includes a new psychological thriller element that I hope readers will love as much as I loved bringing it to them. This novel asks the question, "What would you do if you woke up to find three months of your memory entirely gone? Who would you turn to for answers during that confusing time … and how would you react if you began to question the ones you turned to for the truth?
Read all about how Mia handles a predicament just like this (except even more dangerous) in Forget Me Now, complete with all the thrills and gripping suspense you've grown to love from Alana Terry novels as well as the reminder that God is always in control.
If you want, let me know your thoughts after you've had a chance to dive into this thriller that is truly unforgettable by emailing me at alana@alanaterry.com.
Blog Stops
Truth and Grace Homeschool Academy, December 27
Back Porch Reads, December 28
Rebecca Tews, December 28
Blogging With Carol, December 29
Mamma Loves Books, December 29
Betti Mace, December 30
Genesis 5020, December 30
Book Reviews From an Avid Reader, December 31
For Him and My Family, January 1
Mypreciousbitsandmusings, January 1
Adventures of a Travelers Wife, January 2
Emily Yager, January 3
Debbie's Dusty Deliberations, January 3
Inklings and notions, January 4
Quiet Quilter, January 5
For the Love of Literature, January 5
Texas Book-aholic, January 6
Tell Tale Book Reviews, January 6
Hebrews 12 Endurance, January 7
Bigreadersite, January 7
janicesbookreviews, January 8
Maureen's Musings, January 9
Mary Hake, January 9
Giveaway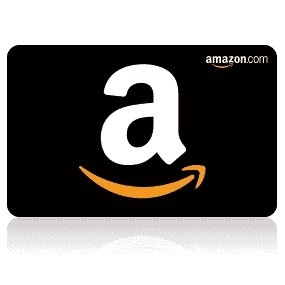 To celebrate her tour, Alana is giving away the grand prize of a $30 Amazon Gift Card!!
Be sure to comment on the blog stops for nine extra entries into the giveaway! Click the link below to enter.